Summer is here! That means warmer weather, longer days, and – if you're moving – lots of planning, packing, and preparation.
Each year, thousands of people nationwide decide to move during the summer. Don't let its popularity fool you, though. As in most things, there are positives and negatives to moving during this time of the year. 
In this blog, we'll discuss the pros and cons of planning a move in the summer and provide the information you need to decide whether a summertime move is right for you.
The Pros of Summer Moves: Why is Summer the Most Popular Time to Move?
Today, more than 50% of moves occur during the summer. But why? What makes summer such a popular time to move?
Here are a few of the contributing factors: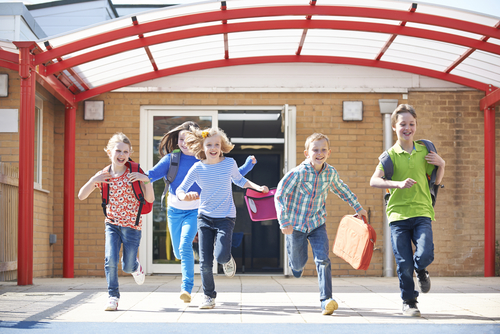 Better weather.

Summer's long days and warm temperatures are ideal for moving. Plus, the low likelihood of storms and rain means it's more convenient and easier to plan and execute a move – without worrying about bad weather damaging your items.

School breaks.

Summer is the ideal time to move for families with kids because it coincides with school breaks. Moving during these breaks minimizes disruptions for kids and allows children to settle into their new surroundings before the next school year begins. 

Longer days

. Summer's long daylight hours make it easier to get more done each day – especially during

local moves

. Compared to winter or fall moves, this makes for a faster, easier

relocation

process

Flexible schedules

. Many people have more flexible schedules during the summer months. This makes it easier to plan a move and may result in less pressure surrounding the moving day itself. 

Hotter real estate markets.

Summer is peak time for the real estate market. More homes are on the market, and it's easier for buyers to view and purchase properties. The result? More people are moving out of their old properties and into new ones. 

Social events.

Summer is when many communities and neighborhoods offer social events like farmer's markets, festivals, and block parties. These social events are great opportunities for newcomers to get to know their neighbors and start settling into their new communities. 
The Cons of Moving in the Summer
While there are many pros to moving in the summer, there are also some cons. Here are a few of the downsides of peak summer moves:
Higher Demand and Costs.

Because summer is such a popular time to move, there's an increased demand for moving companies and their services. This can result in scheduling challenges – especially if you don't book your move early. For long-distance moves, pricing often will increase in the summer. However, for 2023, pricing has stayed level without an increase.

Limited Availability.

Due to the high demand for moving services, moving companies usually have limited availability during summer. Many book out weeks or months in advance, so it's always best to start planning your summer move ahead of time when possible. 

Heat and Humidity.

Sure, snow and rainstorms are less likely during the summer, but that doesn't mean the weather always works in your favor. Factors like heat and humidity can make summer moving uncomfortable or even dangerous. If you're planning a summer move, especially a DIY move, make sure you're taking

plenty of breaks to rest and hydrate.
5 Tips for a Successful Summer Move
Now that you know the pros and cons of moving during the summer, you can decide when to relocate your family. If you decide to go ahead with a move during these busy months, follow these tips for a streamlined, str
1. Plan Ahead
Again, summer is the busiest moving season. We recommend planning your move well in advance to get the moving dates you want. 
Start planning your move about three months before move-in day when possible. There are times moving companies can accommodate last minute bookings, but it's best to reserve your dates when you know them. This lets you secure your ideal moving date and avoid conflicts with high-demand times. 
2. Stay Hydrated
Moving in the heat and humidity can be exhausting and dangerous. To keep yourself safe, take plenty of breaks to hydrate and rest. And it's always nice to bring refreshments if you have hired a crew to help, the kindness will be most appreciated and they will be able to continue on at a steady pace.
Wear breathable, comfortable clothing and avoid moving during the heat of the day. If you have health issues like heart or lung problems, consult your doctor before attempting any heavy lifting or extra stressful physical activity. 
3. Protect Belongings
Take steps to protect your belongings from heat-related problems during the move. Avoid storing sensitive items in the moving truck and use climate-controlled transportation whenever possible. 
Pack all fragile items carefully and take special care to keep sensitive items like electronics, artwork, photographs, and musical instruments out of the heat. Protect or dispose of all perishable items and maintain ventilation during transportation. 
4. Consider Professional Help
If you're moving during the summer, consider hiring a professional moving company to ensure a smooth and efficient move – especially during the chaos of the summer season. A local or long-distance moving company can help you navigate considerations like local events and traffic, streamline your moving logistics, and plan for a stress-free move. 
5. Arrange for pet care
Lastly, make accommodations for your pets if you plan to move during the summer season. Depending on where you live this can be a hot, stressful, and dangerous time of year for pets. Often it's better for them if you're able to board them or leave them with a friend or family member until you get settled in your new place. 
Bonus: Consider storage options
If you're moving long distances or there's significant time between when you move out of your old house and into your new one, consider renting space in a climate-controlled storage facility. This will protect your belongings and keep them safe from heat and humidity until you're ready to move them into your new home. 
Final Thoughts
While summer is the most popular time to move, it has drawbacks. 
Moving during the summer months means longer days, more flexible schedules, and alignment with school breaks. That said, it can also mean heat and humidity, higher prices, and less availability from reputable movers and moving companies.
Don't worry, though – planning a streamlined summer move is possible as long as you start well in advance. 
If you're moving to or from Portland, Oregon this summer, contact our team today to learn more about our moving services and how we can help you enjoy safe, simple, stress-free local or long-distance moves this year. Don't wait – request your free estimate now.