You've just moved into your new home. You love the space and want to do everything you can to create good luck in your new home and create a happy, cozy environment.
Don't worry – you're not alone. 
Today, we're going to run through seven fast things you can do to make your new home welcoming, comforting, and – yes – lucky!
Let's dive in.
7 Tips to Create Good Luck in Your New Home
Moving is a significant life event, but it's also exciting. 
Once you're all settled, take these simple steps to cleanse your new space, bring in the happy, and generate some good luck and good vibes:
1. Paint the Walls
Repaint the interior walls of your home with a color you love. A fresh coat of paint can cover up imperfections on the walls and make the space feel like your own. 
Choosing the right color can also give your rooms the vibe you want: from moody to light and airy. Interior designers know that the colors you use in your home have a high potential to impact your mood.
Choose welcoming neutrals like grays, warm whites, and beiges for a clean, fresh look. If you want a pop of color, play with vibrant pastels or moody blues or greens. Go big by painting an entire room, or stick with a splash of color on an accent wall. 
Are you living in a rental that you can't paint? Consider bringing color into the home through peel-and-stick wallpaper, textiles, furniture, and artwork.
2. Organize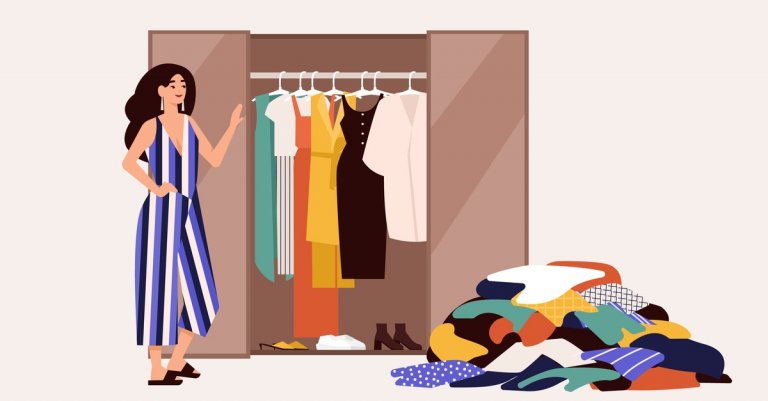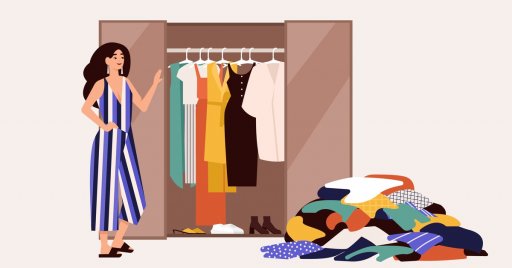 A clean home is a happy home. That's not just our opinion – there's lots of science behind this. Researchers have found that clean houses promote relaxation, mental clarity, and peace. 
If you didn't declutter as you moved, take some time to do it now. Try the KonMari method to eliminate the things you don't need. To create good luck in your new home, keep only the things that "spark joy."
As you organize, boost the good vibes by donating the items you don't need!  Give them away to beloved friends and family, or hold a yard sale. Put the money you make toward a vacation or a home element that makes you happy every time you look at it.
You can also take gently loved items to a local consignment shop, where the shop owner will sell them and pass the money along to you. If a thing is too big for you to move on your own, our team can help!
3. Smudge the Space
For hundreds of years, people have used sage bundles and the practice of smudging (bathing your space in pungent sage smoke) to get rid of bad energy, bring positivity into a space, and generate good luck in your new home. You can purchase these bundles at your local health food store.
To perform the saging practice, light the bundle and go from room to room in your home, letting the smoke bathe your surfaces. 
If you'd like, you can set an intention for your home, such as "This is a happy, safe, peaceful place."
4. Decorate With Things you Love
A home's decor has a significant impact on how the space feels. With this in mind, start focusing on bringing things you love into your home. Instead of buying mass-produced items to fill empty space, be intentional about searching for and buying items that make you smile.
Look for art pieces that mean something to you, high-quality and beautiful furniture, or unique vintage finds that make your space feel like yours. 
Are you worried about your pocketbook? You don't have to break the bank on these items. 
Instead, shop for treasures on Craigslist, look at estate sales, or refinish old furniture. No matter how you go about it, decorating your home well is a great way to make it feel lucky, happy, and welcoming.
It'll also make your home stand out from everyone else's and ensure your space feels genuinely unique.
5. Bring in Potted Plants
Want to make your space more welcoming and enlivening? Buy a few potted plants to scatter throughout your living area. 
Research shows that we spend over 85% of our time indoors, and houseplants are an excellent way to bring nature into your space. 
Even better?
Houseplants have several enormous benefits. They improve air quality, reduce stress, provide a sense of well-being, support cognitive health, and make it easier for us to rest and recharge. 
6. Buy Yourself Some Flowers
Just like bringing potted plants into your home enlivens the space, adding fresh flowers cleanses the energy in your room and makes your home feel fresh, beautiful, and welcoming. It can also help generate good luck in your new home. 
If it's summer and you have a small garden or a self-pick farm nearby, make a day of collecting fresh flowers for your space. 
Alternatively, invest in a service that brings fresh flower arrangements to your space each week. This is a great way to invest in yourself and create good luck in your new home. 
7. De-Stress Your Move
Want to generate good luck in your new home? Give yourself a leg-up by starting with a stress-free move. 
One of the best ways to do that? Hire a team of professional movers to streamline your upcoming transition. 
Whether you're facing a local move or a long-distance move, a team of professionals can take the guesswork out of the process and make it as simple as possible.
Your Happiest (and Luckiest) Life Starts Here
Moving is an opportunity to start fresh. By decluttering, bringing in items you love that make you happy, and asking for help with your move, you can begin your new life on the right foot. 
With this in mind, follow the tips above to make your new space a fresh, healthy, lucky one. 
If you need help with your move, contact our team today for a free estimate and a detailed description of our services. We're always here to answer your questions and we look forward to working with you.