There's no doubt about it: the COVID-19 pandemic changed life for all of us. From remote work to masking, the pandemic introduced new realities almost daily. One of the most interesting effects of the pandemic, however, has been in moving trends. Like many things, moving after COVID will never be the same.
In this blog, we'll discuss relocation trends facing the country and how local moves AND long-distance moves have increased in record numbers.
Let's dive in.
Moving After COVID 101: Did More People Move During the Pandemic?
Before the pandemic hit, the number of Americans moving each year had been falling for a few decades. The pandemic, however, changed all of that.
According to data from USPS, a record 15.9 million people have moved during the COVID-19 pandemic. This represents a 4% increase in total moves, a 2% increase in permanent moves, and a 27% increase in temporary moves.
That begs the question of why? Why did so many people move?
According to a Pew Research Center survey, about 28% of respondents moved because they were afraid of getting COVID-19 if they stayed where they were.

About 20% moved to be closer to their family, and 23% relocated because their school or college campus shut down.

18% cited financial reasons, including job loss, for their move.
Trends in Moving After COVID
Now that we know how many people moved and why they moved, let's take a moment to consider where. Generally, moving data illustrates that people are moving toward the South and West areas of the country.
According to the most recent census data, the following states have experienced the highest population growth: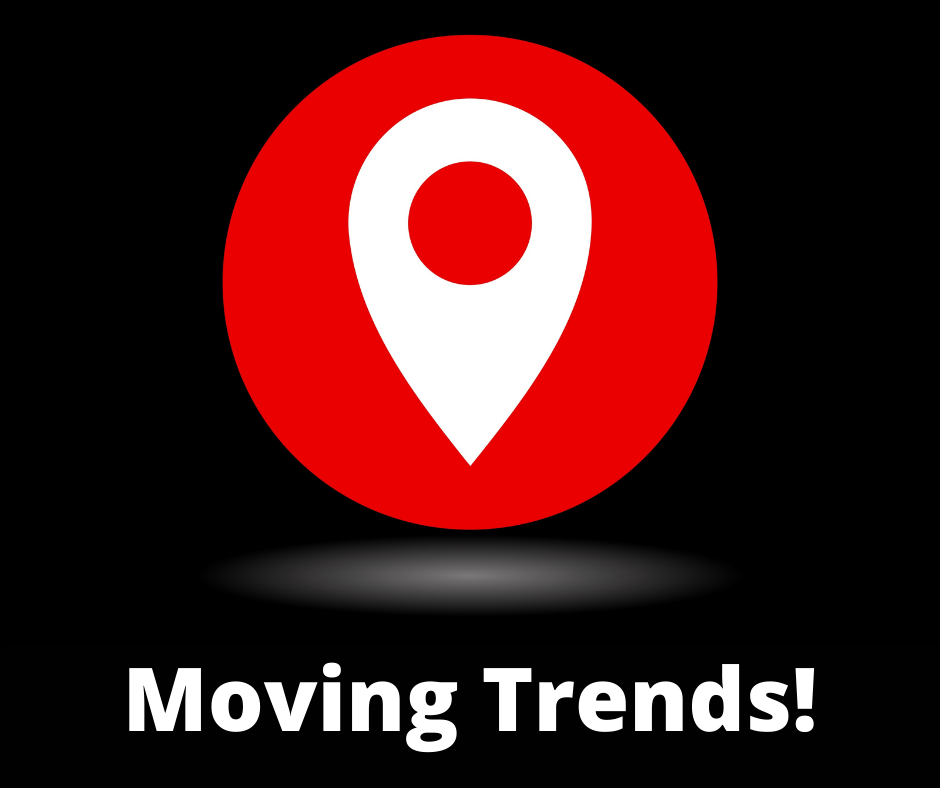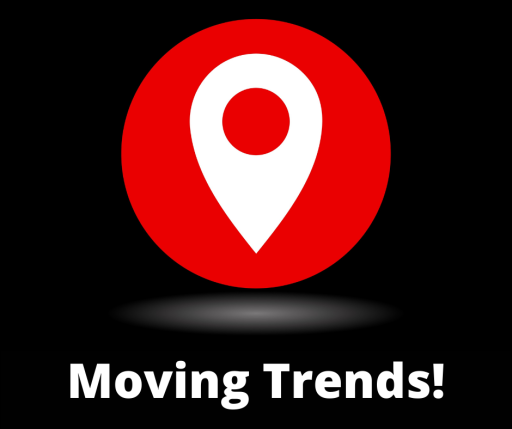 Utah – population growth of 18.37%

Idaho – population growth of 17.32%

Texas – population growth of 15.91%

North Dakota – population growth of 15.83%

Nevada – population growth of 14.96%

Colorado – population growth of 14.8%

Washington – population growth of 14.58%

Florida – population growth of 14.56%

Arizona – population growth of 11.88%

South Carolina – population growth of 10.66%
While those states are seeing incredible population growth, states like Mississippi, West Virginia, and Illinois are seeing declining populations. West Virginia, for example, lost 3.2% of its population in the last decade.
Several specific cities have seen population booms here in Oregon, including Eugene, Bend, and Portland.
Here are a few more moving trends to be aware of:
People want affordable homes
While unemployment has fallen from nearly 15% in the early weeks of the pandemic to about 4% today, inflation is at its highest rate in four decades, and gas prices are soaring.
Americans are feeling the pinch in their wallets, and affordability has become a primary factor in new home purchases.
Today, Americans who want to move are also looking for higher levels of financial security. This explains why 82% of urban areas have seen decreasing populations while rural areas are booming.
People want larger homes
In 2021, many of the people who chose to move did so in search of larger homes.
That trend continues in 2022. Many families who moved to a new city or state were looking for homes with amenities like yard and outdoor space, a designated home office, and more.
After being locked down in the early days of the pandemic, people want homes that offer room to breathe.
All demographics are moving
It's not just young families and remote workers who are moving. Based on demographic trends from 2020 and 2021, professionals, families, and retirees are all moving.
This just shows that COVID-19 shook up life for people of all age groups and inspired many on-the-fence people to make a move.
Suburbs have become popular again
While people used to want to be inside a big city, near the hustle, bustle, and action of densely populated urban areas, recent US moving patterns have shown a nationwide shift from urban communities to the larger, roomier suburbs surrounding them.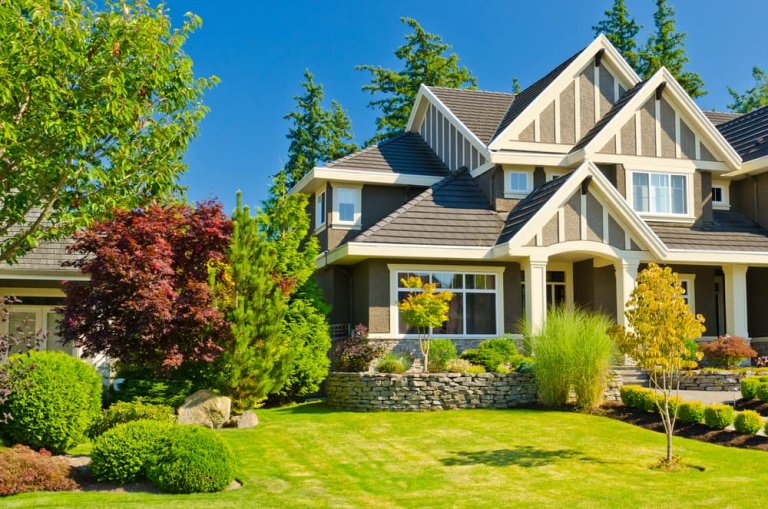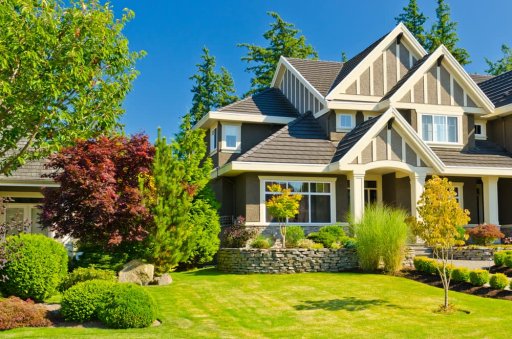 Since remote work has freed people from city centers, homebuyers are now looking to purchase homes and move to less dense areas.
For example, home sales in New York City's suburbs have skyrocketed, even as rent stays relatively low in the city center.
People want to be close to family
Proximity to family has become increasingly important for people choosing to move. Of families who moved in 2021, 30% of respondents said they were moving to be closer to family, friends, or extended support networks.
What People Want from Homes After COVID-19
In addition to changing where they live, many people have changed how they live in the wake of the COVID-19 pandemic.
Today, an estimated 56% of the US workforce holds a job that can be conducted, at least partially, remotely. When combined with demand (an estimated 80% of employees wanted to work from home BEFORE the pandemic), it's clear that remote work is quickly becoming a fixture of the US workforce.
This has had a significant impact on the way people shop for and use homes. With about half of remote workers currently working from their living rooms or kitchen tables, more and more home shoppers are looking for real estate that includes a designated home office.
According to recent survey data, 65% of people who plan to move are looking to rent or buy a larger home. This explains the exodus of people moving to suburban and rural areas and taking up residence in small vacation towns.
Are You Planning a Relocation This Year? Here's What to Consider
Moving after COVID may never be the same, and it's essential to plan ahead – for local moves or long-distance moves. If you're planning a relocation this year, here are a few must-dos to keep in mind:
Get an estimate early
Budgeting is essential when it comes to moving. Be sure to get an estimate from the moving company as early as possible.
If you want to compare quotes, get estimates from a few different moving companies to ensure you're getting the best deal.
It's important to ask about how reliable the moving company is once you lock in a date. There are many times companies simply don't show up because they got a better offer, leaving you stranded and in a lurch.
Make sure the moving company offers the services you need
If you're short on time or patience, look for a moving company that offers packing, storage, and move management services.
These white glove services will help make your move easier and more convenient and save you time and energy – especially since you're moving after COVID.
If you're interested in any of these services, talk to the moving company in advance to secure and price your services.
Start packing early
Moving companies are in high demand right now, and it's important to book yours in advance. Once you've secured your moving team, start packing. Nobody likes a rushed move and packing early will save you stress.
Plus, beginning your packing early gives you an excellent opportunity to declutter your space, get rid of things you don't need, and pack well. If you don't want to deal with packing, hire a moving company to pack your items for you.
Get to know your new town
If you're moving to a new city or town, spend some time there before you move. Getting to know the new area before you move in will make your relocation easier and allow you to settle in faster once you arrive.
Check out the local schools, playgrounds, and other attractions if you have kids. Be sure also to visit local restaurants, community attractions, and anything else that may be appealing to you or your family.
Give yourself some breaks
Life has been stressful for the last few years, and moving is always a process. If you're relocating in 2022, be kind to yourself. Be patient and give yourself plenty of time to tick moving items off of your to-do list.
Don't be afraid to take breaks when you need them or ask for help from your friends or loved ones. Additionally, take steps to make the transition easier on yourself. We recommend packing a "moving day bag", for example, filled with everything you'll need to enjoy a comfortable move, including some snacks, a change of clothes, any needed toiletries, and any medications you take daily.
If you want to enjoy a truly streamlined move, hire a professional moving company like Master Movers to help. Our team will help you organize the details of your relocation, take care of your belongings, and get from Point A to Point B as easily as possible.
Master Movers: Your Resource for Moving After COVID
If you're moving after COVID-19, you need the right team to help you through the process. Here at Master Movers, we provide relocation services to people facing local or long-distance moves.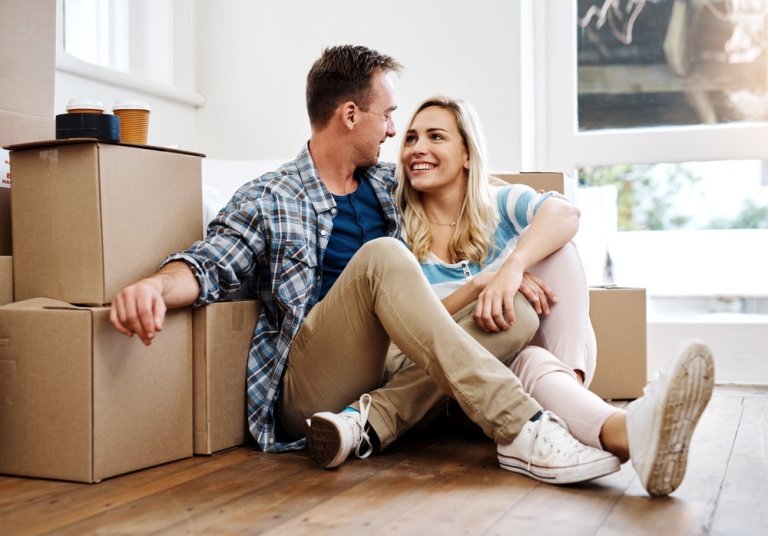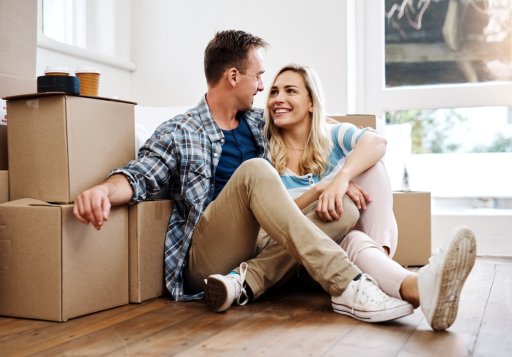 While the new trends in the industry have changed things forever, our team is agile and adaptable and continues to provide excellent service for clients like you. From packing to transport and move management, we're here to help with every step of your move.
Contact us today to learn more about our moving services and how we can help you find your way home.