Hire a Mover That Handles the Tight Streets in Portland
Moving to southeast or northeast Portland? Neighborhoods on the east side of Portland have a mix of small homes, old apartment buildings and modern condos.
Neighborhoods around Southeast Belmont Street, Southeast Hawthorne Boulevard and Northeast Alberta Street, feature hipster hangouts and family-friendly attractions. Charm abounds in Southeast Division Street in the Richmond and South Tabor neighborhoods.
Many of Portland's newcomers and first-time homeowners choose one of these well-established areas to put down roots.
Like most historic areas, these communities have narrow streets and limited on-street parking. Moving in or out of one of these communities can be tricky.
Moving in the Small Streets of Portland
You don't have to go it alone when you're moving in the city. Master Movers is a locally owned Portland moving company. We've been moving people in Portland since 1992. When we pull up in our van, we'll position it to maximize safety and minimize interference with traffic.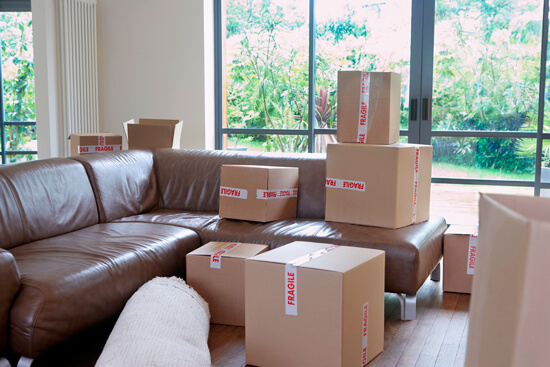 Reserve on-street parking for your move. Did you know you can reserve an on-street parking for a moving van or container? The City of Portland's website gives you the lowdown on how to reserve a time and space for your move.
The rules and fees for this service differ for metered and non-metered streets. If a street is less than 28 feet wide, you may be required to get a permit for both sides of the street. The city asks for at least seven days advance notice.
Avoid the Dings
Moving on your own, or asking buddies to help out in exchange for pizza and a few cold ones might have worked in college. But if you're past that stage, you've probably collected furniture, some nice kitchen wares and maybe fragile items such as mirrors and electronics. We'll handle valuables with care, making sure everything's properly wrapped and padded to avoid damage.
If you have kids, your household belongings have no doubt multiplied many times over. Moving with little ones adds an extra element of stress. Families require a Portland moving company that's 100 percent reliable. Master Movers strives to get you into your new Portland home quickly and efficiently. We take the worry out of moving day. We'll handle all the details of the move.
Outwitting the Raindrops
Our crew has a lot of experience moving Portlanders. We're familiar with the intricacies of neighborhoods such as Overlook and Arbor Lodge. When parking is on-street only, it's important that movers work fast. You don't want your possessions left where rain may be falling and high winds are blowing. Our movers unload your boxes and get everything indoors before mishaps have a chance to happen. Plus, our company takes security seriously. Your valuables won't be left unattended on the side of the street. Our team works together to ensure your belongings move safely from the van to your new residence.
How About a Helping Hand?
We've got the staff and equipment to negotiate stairs, hallways and elevators. If your furniture can't make it through the narrow passages of an apartment or condo, we can probably find a solution. Our team can pass items over a low balcony or window. Our movers get creative when there's a large piece that needs to go through a tight space. Have a piano? Can't live without your heirloom sleigh bed? We'll make sure your bulky furniture makes it into your new eastside home.
We know lots of Portlanders are independent types. If you're planning a DIY move, let us help. If you don't feel comfortable driving a moving van through tight streets, contact us. We'll do the loading, unloading and driving for you!
Updated Feb. 2, 2017. Originally posted Oct. 30, 2015.