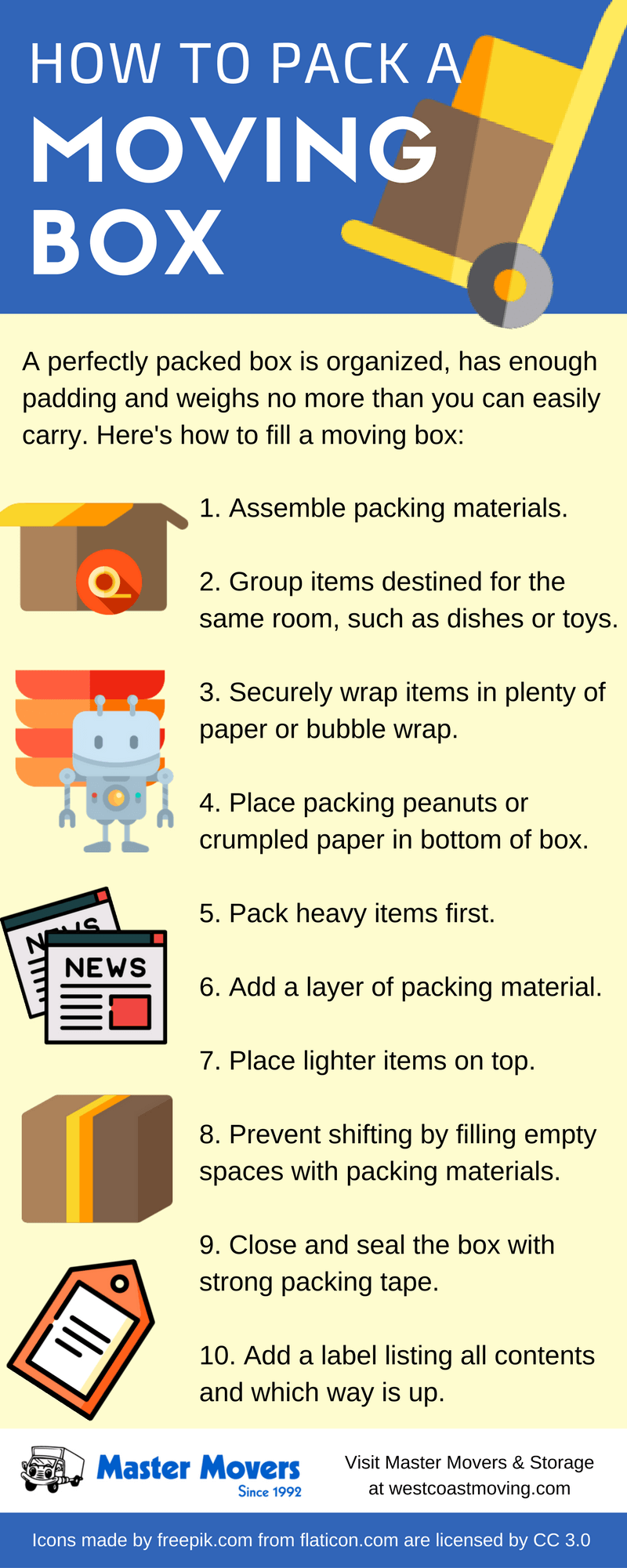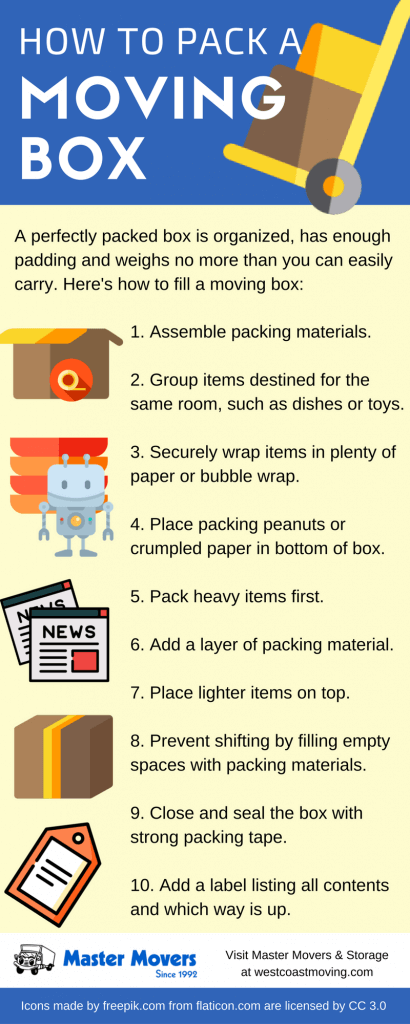 You've got your boxes, bubble wrap, tape and labels. You're ready to get packing, but as you look around your home you don't know exactly where to start. Sound familiar? Well, you're definitely not alone. Until you've moved a few times (or more), packing up every single thing you own into the fewest number of boxes possible doesn't come easy. Everyone has made a box too heavy or broken a dish a time or two. But, with a few tips from professionals who pack and transport home goods every day, you can make short work of a tall order.
Here are 18 secrets for packing smart:
Make sure you have plenty of boxes and other necessary packing supplies. Running out of tape or bubble wrap can really slow down a productive day of packing
Recruit family and friends for help! Make a task list and delegate a job for each person to do. This will save you time and energy, but also help your whole family feel like part of the adventure.
Keep your belongings from each room together as much as possible. For example, try not to pack anything that goes in the kitchen with your bathroom stuff. This will make it much easier to unpack after you move.
A box should not weigh more than 50 pounds.
Pack heavier items on the bottom and lighter items on top.
Use your socks, pillow cases, scarves, and small towels to fill empty space in your boxes.
Boxes should not be over- or under-filled. This can result in broken belongings when boxes get stacked. Make sure your boxes can be sealed so the tops are flat.
Avoid using standard garbage bags at all costs. They tear too easily and make moving harder. If you're going to pack clothing or linens in bags, buy the thicker, heavy-duty ones to ensure they don't rip open during the move. One advantage of packing bags with soft items is that they can be squished between larger items on the truck, taking up less space while also protecting your furniture.
If you have lots of very small, loose items, like spoon collection for example, pack them in a small box or sealed bag, and then pack that into a large box. Label every box, large or small.
Keep items assembled when you can. For example, when packing your silverware, keep it in its' tray and wrap it to secure the contents. This will be easier than packing your silverware and tray separately.
Tape down anything that moves! This can prevent loose items from breaking or damaging other items it comes in contact with during transport.
When you disassemble furniture, keep bolts, washers, and other loose items in a small plastic bag and tape it to the furniture it came from. This will be a life saver when you put your tables and shelves back together.
Keep the tools you'll need to reassemble your furniture in a box that is clearly labeled.
If you're moving liquids, first check with your mover about items they may not move. Most movers will not take most liquids, especially if the manufacturer seal is broken. To move them yourself, you might want to put your liquid into a snap-seal container and even tape the lid closed. Put that container in a waterproof bag, then place it upright in a box. Mark the box with bold arrows and "LIQUIDS – this end up" to prevent an inadvertant spill. Usually things like unopened wine are fine to ship with your mover.  However, no chemicals, cleaners, or other liquids should be shipped in the truck. If you do decide to pack it without the movers' knowledge, any damage caused by the liquid would not fall under the movers' liability.
When packing your boxes, label them on the side of the box. If you only label it on the top, every box will need to be unstacked to see which room to place it. Alternatively, If you label it on all the sides, you can see the labeling even when stacked. The label should include the contents and the room the box is destined for. If you are having the movers place all boxes in the garage, however, do write the room they are eventually destined and ask the movers to place the boxes with like-labeled boxes. This will save you time and frustration later.
Put together some essentials that you'll need when you arrive at your new home, like toiletries, towels, and a clean set of sheets. Label it "Load last, unload first" to ensure that you don't have to unpack everything to find what you need after a long day.
Keep important records, such as your bill of lading, with you in the car for the move. Do not pack them with the rest of your household goods.
Start packing now! It's never too early to plan, sort and pack belongings you don't use every day.
The team at Master Movers Moving & Storage is trained, experienced, and ready to help you pack! Call us for assistance with everything from boxing up everyday items to loading especially large and/or valuable belongings.
Have genius packing tips to add? Leave them in the comments below!
Updated Jan. 16, 2017. Originally published Oct. 1, 2014.